Landscape maintenance for homes, businesses, HOAs, and more in Ada, Cascade, and other Kent County areas.
Our landscape maintenance crew installs mulch, shapes plants and shrubs, and performs other maintenance tasks for the upkeep of your landscape beds.
---
Our landscape maintenance services give your landscape beds a finished, polished look so that your investment stays protected and looks great throughout the year. Included in our landscape maintenance services are routine plant trimming, landscape bed weeding, and mulch installation.
We maintain landscape beds for homes, HOAs, condos, and businesses throughout Kent County, including in cities like Ada, Cascade, Grand Rapids Township, East Grand Rapids, and Lowell.
---
Why Your Michigan Landscape Plants Need Routine Trimming Services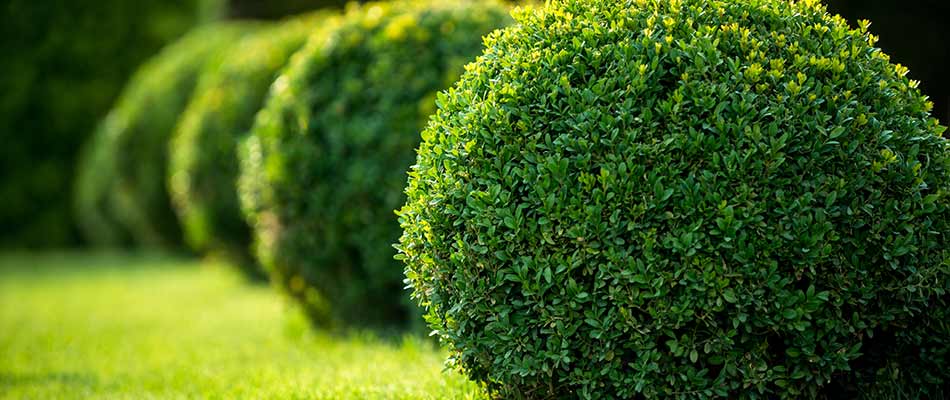 Routine trimming ensures your Michigan plants look well-maintained and shapely. Trimming services also encourage thicker re-growth and keep the plants at an optimal size and shape.
Different flowering plants require specific trimming techniques and times throughout the year for maximum flowering and growth. We recommend trimming be performed in the late spring, late summer, and then a fall cut down to prepare for winter.
---
Benefits of Mulch Installation Include Weed Blocking, Moisture Retention, & More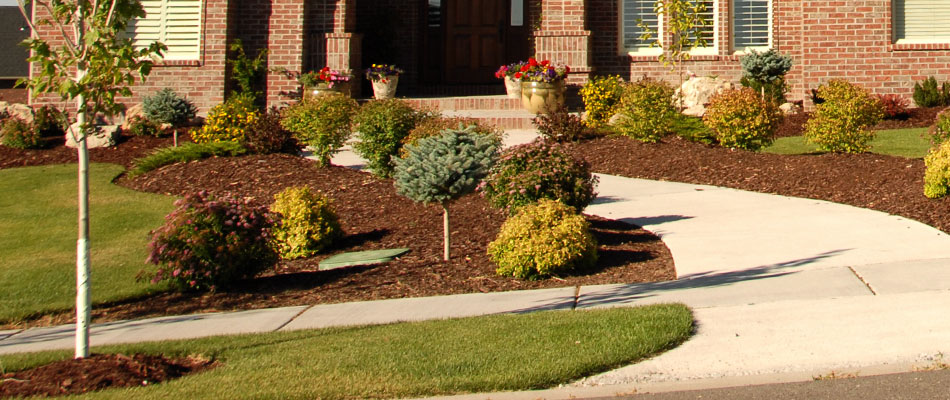 Adding mulch to your landscape has aesthetic and functional benefits. In our area of Michigan, we have popular, beautiful options for mulch such as black, brown, red, and gold color-enhanced hardwood as well as natural and cedar choices. Mulch looks nice and gives landscapes a finished look, but it also has many additional benefits. Functional benefits of mulch installation include:
Natural weed barrier: Mulch acts as a natural weed barrier, blocking access to light and air. Unwanted weeds are much less likely to grow when the proper amount of mulch is applied.
Soil insulation: In Michigan, we experience extreme temperatures. Mulch helps to keep soil insulated and keep it at a constant temperature so that plants don't become shocked from any sudden cold fronts or freezes.
Moisture retention: During summer, the sun beats down on landscapes. Mulch keeps moisture in the soil where it belongs so your plants don't lose moisture to evaporation.
Erosion prevention: When rain and snowmelt run through, they take soil with them. If you've worked to fertilize the soil in your landscape beds, that can be frustrating and a loss of money. Mulch keeps the soil there and helps prevent erosion.
To get maximum benefits from mulching, it should be replenished on an annual basis.
---
Removing Weeds from Landscape Beds Eliminates a Threat to Plant Health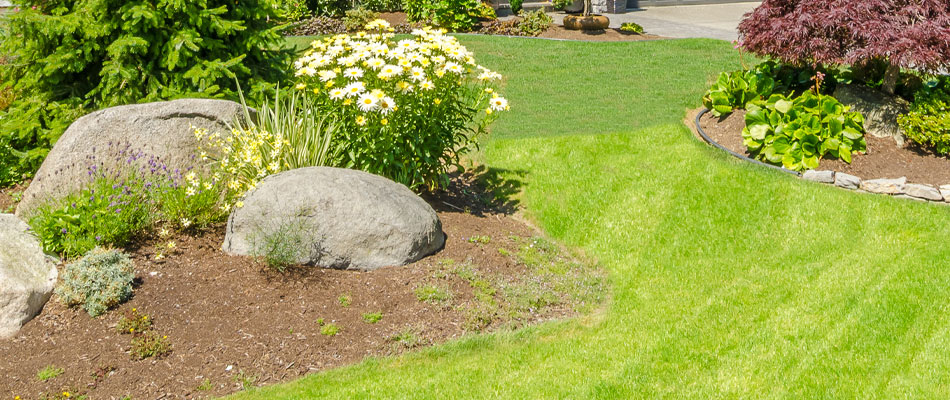 Besides looking unkempt and unsightly, there are other disadvantages to having weed growth in your landscape beds. Weeds grow quickly and steal nutrients from your landscape plants, shrubs, and trees. We keep them out with monthly or bi-weekly weed control treatments so your beds continue to look nice and well-kept.
---
If you need landscape maintenance, we're the company to contact.
For 40 years, our company has serviced the Grand Rapids, MI area. Our landscape maintenance services are available to cities in Kent County, including Ada, Cascade, Grand Rapids Township, East Grand Rapids, and Lowell. Give us a call at (616) 868-6749 or submit our online form today to set up an estimate on our landscape services!